Why Birds?
The biology of birds is endlessly fascinating—their habits, adaptations and variations never cease to amaze me.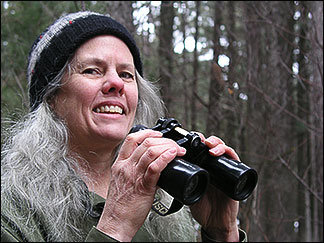 And birds are the one form of wildlife that everyone can experience—attracting them to window feeders, identifying them as they fly overhead, or listening to their morning wake up calls.
By simply providing a couple of feeders, a birdbath, and some cover, we have attracted over 70 different species of birds to our yard.