Inquiries and Purchases:
Email or Call 608-588-2765
to contact Kim directly.
Holiday Cards
All holiday cards have a message inside.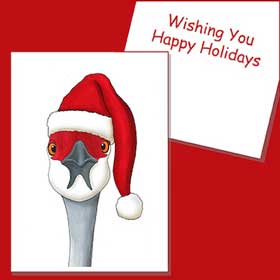 Sandy Claws
Sandhill Crane
Item# C-136
Holiday Cards for ICF
Kim designed two holiday cards for the International Crane Foundation.
The cards are sold exclusively at the ICF webstore in boxes of 8 for $30.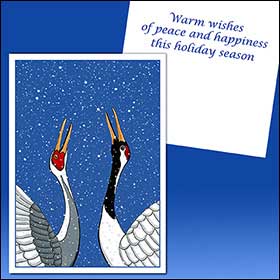 Cranes in Snow
White-naped and Red-crowned Cranes
Item# C-133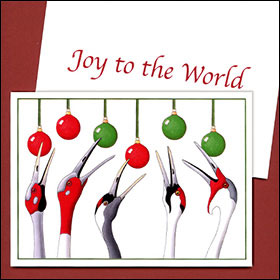 Joy To The World
5 World Cranes
Item# C-134