Wall Art Installation
In His Glory, one of Kim's drawings, now proudly hangs in an autumn-like setting.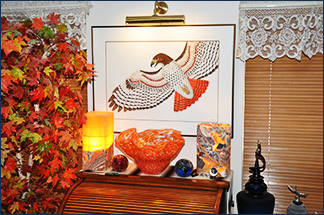 The effect is reminiscent of Joe's sighting of a hawk out his dining room window.
Joe also purchased one of Kim's crane drawings, which now proudly resides in the most important room in his home.